30 Jun

Storage Tips foo Garages, Sheds, Basement, and Other Tight Spaces Around the Home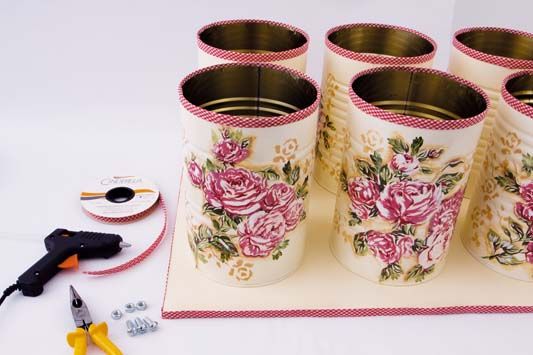 No matter what you need to store, or what size garage, shed, or tight nook around (or outside) the home you are working with, the right pieces, storage shelving/equipment, and creativity is going to go a long way. So consider some of these solutions if you need to store away items you aren't using, and want to ensure they are easy to find and secure.
Use plastic recycling bins
Yes, if you do your own recycling around the home, you can use the bins for storage when not in use. You can keep reading materials, cleaning supplies, or other items which are simply lying around the basement or garage in the bin. You can make a wall hanger, or you can simply put up a few boards, and place the recycling bins on top of them. Vertical storage takes less space, and you can make use of those otherwise useless (or rarely used) bins.
Magnets are in
If you've ever seen those magnetic knife holders for your kitchen knives, this is a great solution for those tools, screws, and other small metal items you find lying around the floor, or lost outside in the garden. You can hang magnetic strips above tool boxes for those tools you use frequently. They are easy to grab, easy to find things, and you won't spend nearly as much as you did previously in purchasing lost screws and small items which are easy to lose.
Paper towel hangers
If you use paper towel hangers, you can place garbage bags on the rolling device. You can place large sheets or cleaning cloths. Not only does this hanger take virtually no room at all in the closet, basement or garage, it is also readily available to pull down the items you need if your hands are dirty or need a garbage bag quickly.
Tin cans
You know those old coffee tin cans, or storage bins you buy for the kids school supplies? Use them for storage! Simply drill a small hole through the back, and hang on the wall. Screws, small supplies, paintbrushes for the kids, coloring supplies, or anything else that's lying around, can find its home. Easy, quick, and very cheap solution for those pesky items you can't ever find when you seem to need them most.
Bungee cords
If you workout, or your kids play a sport, you have balls lying around, supplies, and gear thrown around the garage. With bungee cords, you can use these to store these basketballs, medicine balls, batting helmets, and other gear. Make sure there is enough pressure between the top and bottom space so they remain in place for storage needs.
No matter what items you have lying around, which simply never get stored into a place they should be, these are a few simple solutions for your home. These are easy, they are very affordable (and possibly cost nothing as you probably have these items lying around), and they'll clear up the clutter thrown around your home, and outdoor spaces, which never seem to get organized.
At Neighbors Relocation Services Seattle we treat your possessions with the same care as if they were our own, we offer unparalleled reliability and razor sharp punctuality for both domestic and commercial removal services. Get your free quote now! Call us at 1-800-950-1930