29 Jun

Hiking With Young Children in Nearby Seattle Outdoor Recreational Area

According to its phenomenal setting, Seattle is a world's known hub for adventure. Talk about hiking, water-based sports, mountaineering, canoeing,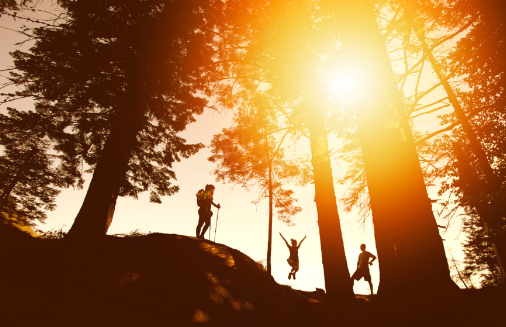 and kayaking, Seattle has it all. The region offers all kind of outdoor recreational opportunities to both beginners and skilled persons-kids and adults. There are beautiful mountains, forests, water bodies and beaches. Now, for those parents who want to take their children for a hike, there are enormous kid-friendly adventurous opportunities you can find here. Meaningful kids' outdoor experiences don't have to be too logically complicated. They only need to be simple and aesthetically stunning. At least they will be safe, easier to plan, and execute. So, here are some of the areas you can go hiking with young children.
Discovery Park
Discovery Park is the biggest park in Seattle. It has 534 acres of beaches, woodlands, ravines, and meadows. The park lies between Shilshole Bays and Elliot. Discovery Park is an ideal place to take kids. It has a maze of road and walking paths. Its paved trails and roads are for bike riding while the paths are for hikers. The park also holds both cultural and natural resources such as old military installations. You can check out grassy meadows, Indian cultural center, Daybreak star, ideal viewpoints, and miles of shoreline beach.
Lincoln Park
Lincoln Park is one of the most idyllic trails found on Puget Sound. The park offers level paved trails and steep wooded paths. Its saltwater beach is ideal for parents with young kids and also offer shelters for a picnic. There is a mile trail at the north of Colman pool that has warm salt water, a perfect picnic destination.
Ebey's landing
Ebey's landing is one of the most adventurous trails for hiking along the Puget Sound. Now, to reach there, you spend 40 minutes to reach the trailhead including a ferry ride towards Whidbey Island. The area has a beautiful beach that you and your kids can spend a good time playing. There are a 5 miles of loop trails that are perfect for hiking. On the top of the trail, you can now have an excellent view across all the beach, and the view makes it all fun.
All in all, if you are planning to go hiking with your kids in Seattle, don't forget to bring a hiking backpack. Most of these parks have no foods, so don't forget to carry snacks and drinks. So, check the above areas to get perfect fun your kids. They are the best.