25 May

DIY Housewarming Crafts for Your New Home

Have you just finished building your new home or just purchase one and can't wait to host your very first guests at the housewarming party? Well, it's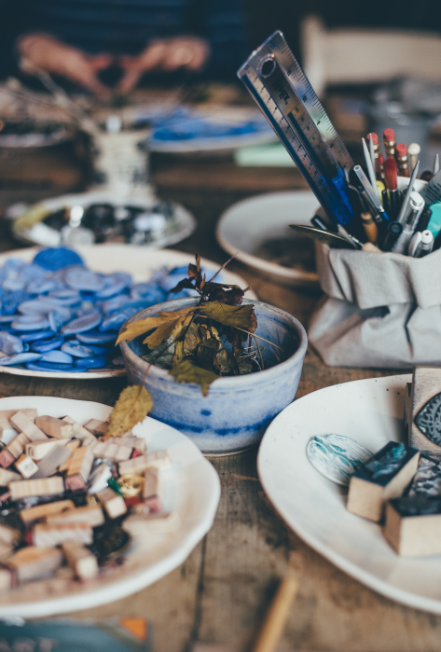 normal to feel excited. But you also want to make your party memorable and you the best host among your family and friends. For that, you have to go an extra mile with both the interior and external decor. And one of the ways to achieve that is by showcasing your creativity through DIY crafts. But which ones? Below are some tips of what you could come up with:
Personalized Doormat
A doormat isn't just a rug used to wipe feet at your front door. It can be so much more. Take time online and learn how to make a personalized doormat for your new home. Craft it with a unique adorable message and place it on the front porch to welcome your guests and make them feel special and welcome.
Wooden Coasters
Invest in some spray paint of your choice and turn those standard wooden coasters into your guests' delights. Just ensure they blend well with the entire decor.
A Welcoming Wreath
If you thought that wreaths are out of fashion, then you are mistaken, Make one for your front door and fix your favorite flowers. There are so many ideas on the internet for the same. Exploit them and choose what works for you.
Personalized Mini Wine Bottles
Get some mini wine bottles and personalize them with your names and a simple message for your guests. To make the outcome even more exciting, fill the bottles with different colors of wine, according to your guests' preference and let them enjoy serving themselves. This is one sure way of making that cheering moment exceptional. Dare to be different!
Sticking Keychains
There's so much more you can do to paint stick keychains than holding keys. You could use them for holding the wish-cards you will receive or as an attractive host for your party's seating chart. Both you and the guests will love the convenience it provides.
Birdseed Hangers
Take your love for cupcakes to another level by using their molds to craft some heartfelt bird hangers. You can decide to either hang them on your backyard or gift your guests. They sure need something to remember you with and this is an amazing gift, especially for nature lovers. You can even go an extra mile and draft a customized "thank you " message for them.