10 Sep

Day Trip to The North Cascades

A two-hour drive from Seattle, Washington will bring you to a natural wonderland, with over 300 glaciers, pine tree-covered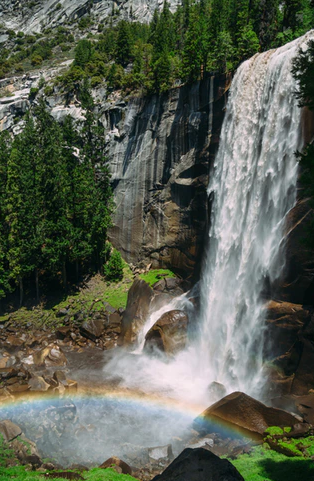 mountains, waterfalls, lakes, hiking trails and more. The North Cascades consists of two national parks (North and South) and two recreational areas (Ross Lake and Lake Chelan). The entire area covers over 1,070 square miles and is administered by the National Park Service.
A road that goes through the Ross Lake area divides the North from the South, making both areas readily accessible. There is something for everyone here, from scenic views from the road to short walks you could do with children, and additionally, vigorous hiking trails through the countryside which would get you some serious mileage.
If you've just got a day to spend in this American jewel, you can see much of the park from Highway 20. This is the main road through the park that bisects the north from the south. There are easy trails off this road, which are great when you are short on time, traveling with children, or if its the time of year when some of the harder trails are snow-covered and inaccessible.
North Cascades Visitor Center in Newhalem
Start your journey at the visitor's center in Newhalem. Here you can get trail maps, watch informative videos about the area, and learn about the history of the North Cascades. Be sure to check with the rangers on weather conditions and accessible trails before embarking on your adventure. There are even several short trails you can take right from the Visitor's Center.
Hikes Along Highway 20
Visitor's Center Trails. A short hike from the visitor's center is the Trail of the Cedars, a .3-mile loop which connects to many of the other trails. Near the trailhead is Skagit General Store, where you can get soup, sandwiches, fudge, coffee, and gifts.Gorge Dam Overlook. This is a .5-mile trail where you can reach the overlook to see the amazing view of Gorge Lake Dam.
Heather-Maple Pass Loop.
If you're looking for more of a challenge, this 7.2-mile hike will take you past stunning wildflower meadows, open ridges, and vistas.
Don't Miss These Overlooks
Washington Pass Overlook. This is the highest point on highway 20. Don't forget your binoculars, you might be able to spot mountain goats.Ross and Diablo Lake Overlooks. Look for marked signs as you drive along the Skagit River to witness these vistas. The lake water is a gorgeous blue-green color from the glacial silt.
Washington's Northern Cascades is such a beautiful, pristine area, you really can't go wrong whichever road or trail you choose. It's open seven days a week, 24 hours a day. It's best to visit between June and September, but be aware that many trails may still be closed in June due to snow.