06 Jul

5 of the Best: Seattle Coffee Shops that are NOT Starbucks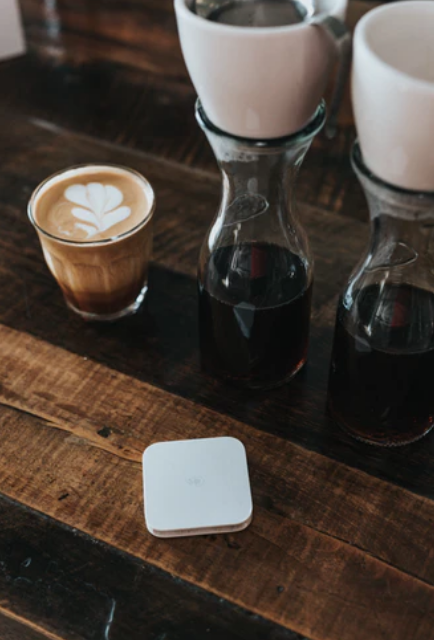 If you enjoy great conversation, a good magazine or novel and catching up with friends as the evening rolls in, the chances are you also appreciate these alongside a rich latte in the surrounds of your favourite coffee shop. Where better to become a regular than in one of The Emerald City's best coffee houses.
Be original, don't settle for that frappuccino at Starbucks!
Hit the town, live a little and try our recommendations for the 5 best independent coffee shops in Seattle – the home of good coffee.
1 Milstead and Co. 754 N 34th St, Seattle, WA, USA
Fremont's finest offers a great atmosphere, signature blends and beans and a busy rustic-chic space by the waters of Lake Union and under
the Fremont bridge. This large and sunny space ends up packed with people working and socialising on a daily basis. Locals appreciate the attention to detail in crafting each and every drink and an appetising menu of fresh-baked goods. Staff are professional and engaging and laptop users appreciate great internet speeds.
2 Slate Coffee Bar 5413 6th Ave NW, Seattle, WA 98107, USA
It may be small, but Slate coffee bar packs a punch with a range of exotic fair-trade freshly roasted beans available in store or online. The compact no-frills set-up is contrasted by great service from knowledgeable staff who will serve a variety of hand crafted drinks in glasses. Slate can only serve about ten people at a time but certainly pay great attention to detail.
3 Sound and Frog4735 40th Ave SW, Seattle, WA, USA
Wine, beer and specialty coffees sound like a great idea for the bibulous, and indeed, Sound and Frog's unique combination has garnered them a cult following. Their fresh and open minimalist space has certainly become a neighbourhood hub with locals returning again and
again to enjoy the great atmosphere and free WiFi in this West Seattle staple. Owner Justin is attentive to customer requests and delights in coming up with new blends and beverages on a regular basis. The food menu is also pretty decent with bagels, croissants, macaroons and a signature chocolate rye croissant keeping the conversation going.
4 Cafe Umbria 320 Occidental Ave S, Seattle, WA 98104, USA
Named after one of Italy's most famed culinary regions, Cafe Umbria excels in bringing a taste of the Old Country to Seattle's Streets. Upmarket and chic, this coffee shop is in its third generation with the Bizzari family showing the city how it is done with a state-of-the-art roaster. The Pioneer Square Cafe oozes European charm in an historic setting. Locals, workers and tourists appreciate their exquisitely crafted coffees, Panini, gelato and Italian alcoholic beverages.
5 Dubsea Coffee 9910 8th Ave SW, Seattle, WA 98106, USA
Dubsea Coffee takes pleasure in creating an inviting and community-focused hub. The open layout has plenty of power points and fast WiFi, making it ideal for powering up your laptop for regular work. Staff work hard to maintain a good atmosphere and serve a sound menu of classic drinks. Monthly showcases from local artists certainly maintain local engagement and support for this welcoming coffeehouse.