30 Jul

Moving? Some Creative Tips to Save on the Costs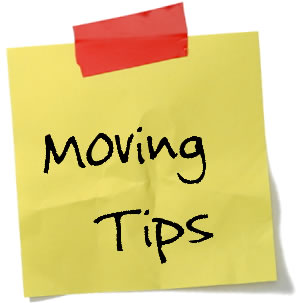 Moving can be a trying time for many homeowners and renters. Packing all of your belongings, finding the right moving company, getting the kids ready for a new school, and all of the other worries on your mind, make you stress more than you'd like during the transition. But, if you could save some money, while allowing the top movers do the heavy lifting for you, this would obviously ease the burden somewhat. How can you make the most of your move to a new home or apartment for less? Consider some of these tips.
Pack Creatively 
Look for old newspapers and packing boxes from local grocery stores. Many retailers throw out these items every night; visit your local grocery store and ask if you can take some of these supplies. While you're at it, pack your belongings yourself. Hiring movers to pack and move your belongings is far more expensive than if you just need them to do the moving for you.
Shop and Hire a Reputable Moving Company 
Cheapest isn't the best. Make sure you compare local moving companies, but don't choose one based on the lowest price alone. Consider things like
Reputation
Guarantees
Insurance
How quickly they can move your belongings
And, choosing a company that's licensed, bonded, and insured.
Donate and Sell 
Many items you donate are tax deductible. So, you get a write off during tax season, plus you can help local charities in need. If you have belongings you haven't seen in 20 years, why not get rid of them? Then there are some items you can sell. Host a garage sale for those items you don't want to give away, but also don't want to keep. Whatever you can't sell, you can donate.
Know Your Seasons
More people move during the summer months. Therefore, movers hike up moving costs and quotes during this time of the year. If you have the option to move any time of the year, take it. Compare summer and winter quotes, compare fixed vs estimate pricing, and also consider hourly vs flat rate movers.
You don't have to overpay a moving company to move your belongings when you're moving into a new home. However, you can't just hire the cheapest company, and hope for the best. Strike a happy medium and hire a reputable company, do some of the work yourself, and look for creative ways to save, when the time comes to make the move into a new neighborhood.