24 May

Making Your Moving Experience a Breeze With These 5 Amazon Grabs!

Moving and relocating to a new place can be stressful enough all on its own. If you could buy everything you would need in one place, and have it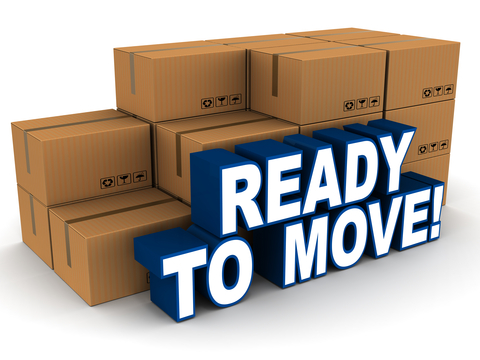 delivered to your door, wouldn't you do it? Amazon.com has everything you could possibly need, including items for your next relocation adventure. Listed below are just a few of the items that can help make your move as easy as can be!
1. A Sharpie Marker – This particular item may be small, but it can play a huge role in keeping organization throughout your move. Be sure to label every box you pack so as to make the unpacking process that much easier! Head over to Amazon.com now and check it out!
2. Every major move involves relocating large pieces of furniture. Furniture Cover Plastic Bags can be found on Amazon for a relatively low price. This item is used to protect your furniture in the moving process so you can keep your mind at ease. The extra thick, super duty bag provides protection in moving situations AND long term storage. The design is sealable so as to keep out dust, moisture and insects. It's an absolute must have!
3. Too often do we hear horror stories of precious china and dishes being destroyed in the process of moving one's home. Amazon.com comes to the rescue once again and provides a Dish Pack Moving Kit. The superior cushioning in the dish kit provides the ultimate protection for not only your dishes, but other small, fragile items. The boxes are made from sturdy 32 ECT with a gross weight capacity of 65lbs! Make your move easier, and protect your most fragile of items!
4. If you feel you need a little more help and have no idea where to begin with your move, Amazon actually has moving guide books you can purchase to get a better idea. One such example would be, "The Moving Survival Guide". It has multiple to-do lists, organizational advice, and so much more to keep you on task and without stress! Also, if you have children and are not really sure where to begin, Amazon provides "Moving with Kids". It offers "25 ways to Ease a Family's Transition to a New Home".
5. Amazon also provides hardwood furniture moving dollys. You can find them sold in packs of 2, each of which can load up to 1,000lbs of weight, making moving items like couches a breeze. The base is made of wood, but the ends are cuffed in carpet to prevent any scuffing of your furniture. This item may be small but it can make all the difference in your move.
These are just 5 of HUNDREDS of items found on Amazon that can make your moving experience so much easier. Amazon has an unlimited amount of items and possibilities. Your best bet is to apply for Amazon Prime and get that 2-day delivery shipping. They also give you the option to try a 30 day Free Trial. Which could come in handy if you only plan to use Amazon for your move! But who knows? You may end up really enjoying the experience and convenience!