04 Oct

Seattle: The Best City to Develop a Tech Career

Seattle has always been linked with the technology scene in one way or another. For a while the references were a little stuck in the nineties with Microsoft and Bill Gates. Today, the city is home to leading companies such as Amazon and Boeing and continues to be the base for Microsoft. Major advancements, ideas, and salaries mean that this city has grown to become one of the leading tech hubs in America. This means that it is the best place in the country for graduates to develop their career in 2016 and beyond.

High wages, steady growth and (relatively) low rental price combine to ensure that Seattle is highly attractive.

Forbes placed the Puget sound region of Seattle, Tacoma and Bellevue as its number one region for tech jobs in America in 2016. The reason for this is consistency. Despite recessions and large periods of boom and decline in the American economy, there has been steady growth. There was a 43% increase in tech employment from 2001 to 201 and the past two years alone saw a 12% growth rate in tech jobs and 7.6% STEM growth. Other regions failed to perform quite so well, which is one of the reasons why Seattle is now beating the infamous region of Silicon Valley.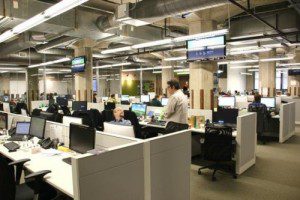 The other reason is the balance between good wages, good living and low housing costs. Silicon Valley and other tech giants remain expensive places to live, even with their high wages. In August 2016 it was reported that Seattle tech salaries were among the highest in the nation when balanced with the cost of living. New graduates are therefore drawn to the area for two important reasons – the chance of a great position in a leading company and the chance to live comfortably in a vibrant city. Seattle came 5th overall, but these adjustments for cost of living actually placed it in second place behind Austin, Texas. San Francisco dropped below Seattle because even though it has the highest average salary at $113,97, the cost of living in the area decreases the worth.
Seattle is a city with big ideas and small prices, which means it really is the best option right now for tech graduates.
This sense of a forward-thinking city was recently seen in proposals to designate a stretch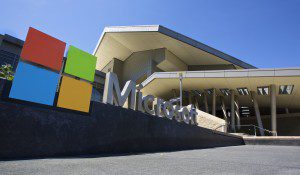 of the Seattle to Vancouver highway for autonomous vehicles. The tech industry is supported by the city government, university and other civic institutions. In addition to this, the city now ranks second in a list of those with the highest percentage of residents with tech skills. 29% of Seattle residents are trained in some way. This means an impressive talent pool to work within those major companies and create new start-ups that will attract new graduates.
It seems that tech graduates have a choice. They can continue west to the big names of Silicon Valley and deal with the high costs of living, head south to Austin for a new experience in a new hub or head north to the growing giant that is Seattle. Seattle has proven itself over the years as investment continues and growth rates rise. As a result, it really does seem like the safest, most rewarding option.
source: http://www.forbes.com/pictures/edgl45edji/no-1-seattle-tacoma-bellevue/#4775a39b4964