03 Oct

Real Estate in Seattle Metro: Top 5 Value Neighborhoods Worth Investing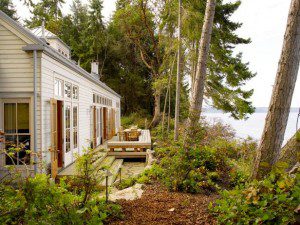 According to the insights released by Urban Land Institute and PwC, Seattle is on the list of the fastest growing cities in the country (with a growth of 6.9% in urban population in the last 3 years). This makes Seattle metro one of the top real estate markets n the United States (ranked 8th overall, 4th for investment, 3rd for growth and development), which is why it's attracting a good deal of foreign investment as well. Want a piece of this pie? This post covers top 5 value neighborhoods in the Seattle Metro area and some information about these localities.
#1 West Seattle
West Seattle is a nice locality which has a total population of 58,179 and 23% of households here have children. Just 4 miles southwest of the downtown area, many old homes are being renovated, purchased, and even completely rebuilt at an amazing rate. According to a Redfin reports released for the year 2013, 98 homes were flipped in West Seattle, which consequently gaining about $143,000 in value (on an average) in the process.
#2 Capitol Hill
The population of Capital Hill has shot above the mark of 45,000, and this doesn't count the people who are staying in the area just for the nightlife and local restaurants. 73% of the properties here are on rent. The upcoming Broadway light rail stop is set to open this year, which has led to some decent level of development in the area. Condos and market-rate apartments make up the majority of the area's proposed buildings, however, at least 20% percent is put aside to affordable housing projects.
#3 Ravenna
If you are aware of the stats for 2014, Ravenna was listed in a Redfin report as one of the hottest neighborhoods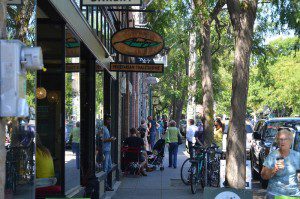 not just in the Seattle housing market but the entire country as well. Homes listed for sale stayed on the market for just seven days on an average, with an 11% increase in property value as compared to the previous year. It's old age partly makes the neighborhood a desirable one for families. Another plus is the close proximity to University District, highly ranked schools and parks in this area which has a median resident age of 34 and a population close to 10,386.
#4 Mount Baker
Just as many prospective home buyers these days are avoiding the Fremont and Ballard rat-race and settling further towards the north of the city, many house hunters are heading southeast to areas like Mount Baker. This neighborhood saw 89 homes get sold in 2014, though the population is roughly 3900. The higher-end homes are close to Lake Washington, but there are rows of bungalows between Martin Luther King Jr. Way and the water, which offer new townhomes and tree-lined streets. The area has got its own light rail station too and is quite close to the I-90, which makes the locality appealing for people who work on the Eastside.
#5 South Lake Union
Many real estate experts will agree that there aren't many neighborhoods that have grown as fast as South Lake Union, with its population growing by more than 20% within just a year. Amazon owns a significant chunk of real estate in this area, while some other tech and pharma firms are springing up around it too. South Lake Union is noticing the development of more mixed-use residential projects and 25 buildings have been approved for construction since March 2014 and there are 42 more such projects that are still in their preliminary phases. It's an area of less than a square mile where 66% of the residents have a college degree and median household income of $50,500.

Final Thoughts
There's a reason why Silicon Valley and San Francisco companies are opening their offices in Seattle metro as quickly as they are able to find some decent space, and then gradually expand their base once they settle in. If you are seriously looking for a property in Seattle Metro area, now is the time to buy before property values skyrocket. And if you're thinking of moving here, give us a call today, and we can help you with your relocation: 206-381-1234