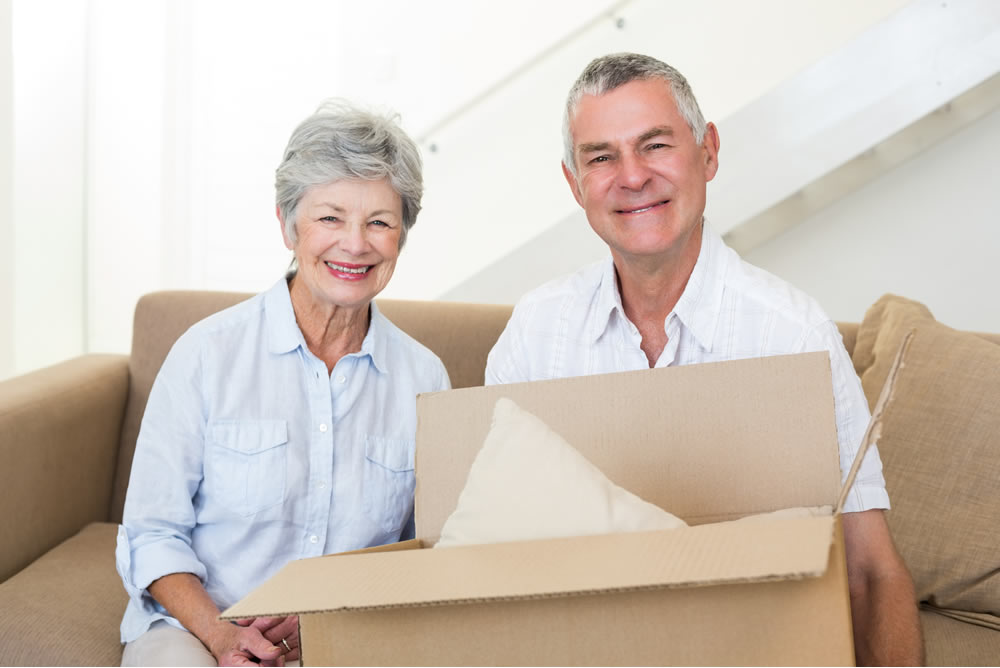 08 Apr

Neighbors Moving and Storage, a Seattle Mover, Announces "Help Seattle Seniors Move Program"
Neighbors Moving and Storage, a Seattle mover with over 70 years moving experience, announces a new program dedicated to helping Seattle area senior residents and their families, move, relocate or downsize.
Seattle, Washington – April 02, 2013
Neighbors Moving and Storage, a Seattle mover, launches new program for Seattle area and Washington state seniors.
With individuals, on average, moving more than 11 times in their lifetime (according to the US Census Bureau), moving is a common experience for American families.  Still, it can, and it usually is, a stressful event in a person's lifetime.  According to one source, it ranks third after death and divorce in the stress levels it induces. The stress of moving is felt even more deeply by seniors.  The physical and emotional demands of downsizing or relocating become even more taxing with age, especially due to the health concerns and physical inabilities which develop later in life.
There are different reason why seniors and the elderly may choose to, or have to move. The most common are: relocating to be closer to another family member or caregiver, moving in with a family member, downsizing to a smaller home or apartment to reduce household maintenance costs and simplify household maintenance, and also moving into a managed care facility when ones health and circumstance make it difficult to maintain a household. Each type of move comes with its own challenges, not just physical and also emotional.
To help Seattle area residents 55+ and older move or downsize their households autonomously, while also offering comfort and piece of mind, Seattle's Neighbors Moving and Storage is introducing a senior move management program – "Help Seattle Seniors Move", aimed specifically at assisting senior citizens move to a new home by providing services essential to the moving process.
"Our goal here at Neighbors Moving and Storage Seattle is to do everything we can to make sure that all senior-aged Seattle residents have the option of completing their move as smoothly and with as little stress as possible", said Joe Tranisi, owner of Neighbors Moving and Storage Seattle, citing his company's decision to create a Help Settle Seniors Move Program as one of the many efforts in the community to improve the lives of seniors.
The Help Seattle Seniors Move Program will include special discounts for seniors, and added services: meeting with the client and family, packing and unpacking, furniture assembling, appliance installation, cleaning, donating items to family and charities, delivering to multiple locations, short and long term storage and more, all of which can be more difficult for seniors.
"We are trying to help seniors not only move, but help them and their families in the moving process from start to finish.  We are working with local senior organizations and care facilities to map out the unique needs of senior moves and address them successfully through our program.  With over 70 year of moving experience in the Seattle area, I feel Neighbors Moving and Storage Seattle has the right staff, knowledge and experience to roll out the new Help Seattle Seniors Move successfully", Joe continued.
A senior resident that has recently moved to a Seattle retirement home had this to say, "Letting go of the home I raised my kids in and I lived in for over 40 year was extremely difficult and emotionally exhausting.  Neighbors Moving and Storage helped me plan this end to end. I was glad to be able to do it without imposing too much on my family. I decided what goes where, and they took care of it. They were professional, diligent, and courteous from beginning to end."
To find out more about the "Help Seattle Seniors Move" program or to plan a senior move today, you can contact a senior relocation specialists at 1-800-940-1939. To find out more about Neighbors Moving and Storage Seattle, please visit their website at http://www.NeighborsMovingSeattle.com
About the Company: Neighbors Moving and Storage Seattle is a full service residential mover and commercial relocation specialist, providing local Seattle moving and interstate moves for the entire metro Seattle area, includingBellevue, Kirkland, Redmond, Everett, Renton, and Kent.  Neighbors Moving & Storage Seattle helps families and businesses move, downsize or relocate, locally and across country, while maintaining an excellent reputation for honesty, professionalism and quality.