24 Aug

Moving to Seattle After Graduation: What to Expect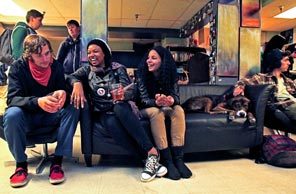 Seattle straddles all the way from the rugged mountain ranges in the west to the beautiful Cascades at the east. It lies between the fresh waters of Lake Washington and the salty waters of the Puget Sound. Seattle is one of the best areas where graduates are moving to because of the low-cost living, as well as the availability of employment opportunities. The weather is favorable and conducive. The hills, forests, and the waters promote sporting activities such as biking, hiking, and water skiing. Before visiting Seattle just after graduation, you might want to know a few things that will make your stay there a comfortable one.
Nature & Climate
What makes Seattle an enjoyable and attractive residential area for most people is its natural beauty that silhouettes the entire landscape. Everywhere you look rekindles a spirit in you. There are mountain ranges, lakes, and forests. As you drive towards the city, the Olympics are on your right and the Cascades lies to the left. There are amazing trails and parks you can visit on the weekends. And if you're a cyclist, there are several biking trails for you. For hikers, the Twin Peaks in Snoqualmie is a great place for your next hiking expedition
New Networking Opportunities
Seattle provides graduates with luxurious networking opportunities as there are tons of businesses and companies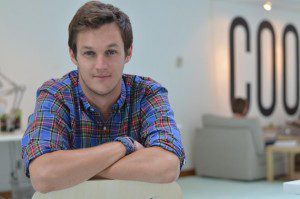 looking for graduates to do some entry-level jobs for them. There are lots of job in the area, and the more networked you are, the faster you'll secure a job. Chance meetings with the right people and taking part in community workshop programs can help you to create more links.
Fertile Ground for Startups
Next to San Francisco, Seattle is perhaps the most important tech-oriented city in the country. With giants like Amazon and Microsoft in the close vicinity, the tech industry has flourished over the past decades and has made of this city a vibrant and forward thinking economy. Along with the tech giants, the start-up culture is big in Seattle, since this city offers a fertile ground for creativity and business innovation. If you're entering the labor market post-graduation, Seattle will certainly offer some excellent opportunities for your future career.
Sports and Music
Fresh graduates are so psyched up and have lots of energy and zeal to steer their entrepreneurial skills and sporting performances. Seattle is known for Baseball. Go and participate in baseball games at Safeco. In summer, life in Seattle is full of fun. You can grab a few drinks at the Henry's before the game. There are numerous music bands including the La Luz and other bands to keep your weekend a vibrant one.
Cost of Living
Apart from areas like the Madison Park, Greenlake and Queen Anne, other areas in Seattle are quite affordable. These areas offer affordable restaurants, entertainment hubs and they have quick access to the magnificent nature trails and parks. The average cost of living in Seattle is not as high as in other areas of Washington that offers the same opportunities Seattle offers.
The nightlife in the city is revamping and the cost of drinks isn't that bad. It's a little bit cheaper than if you were in LA or NYC. There is a lot you can get in Seattle after your graduation. As a young person who want to navigate to navigate to great heights, Seattle is a nice place to nurture your career.