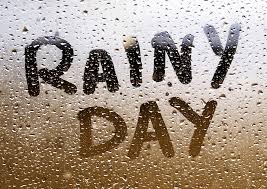 20 Apr

Moving On a Rainy Day? Here's What to Do

Quite frankly, moving on a rainy day is nobody's cup of tea; the risks increase and anxiety is likely to build-up. Your move may also become unexpectedly complicated in the event of sudden showers. As the first preparedness measure, check the weather forecast a few days before the move.

In case your big move is scheduled to happen on a rainy day, here's what you need to do: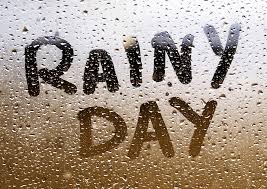 Prioritize Your Personal Safety
On your weather forecast app, check to see how long the rain is expected to last and how strong it will be. If there is a serious storm brewing, it's best to postpone the move. If the weather doesn't hinder your move, keep dry and warm throughout.
To achieve this, you should:
To avoid slipping accidentally on wet hardwood floors, use old sheets rather than plastic drop sheets
Use gardening gloves while moving slippery furniture and plastic boxes. Sturdy boots help maintain a firm grip on the ground
Drive carefully and slowly on the road
Protect Your Belongings
Cardboard boxes aren't built to withstand water. As long as you seal them off with packaging tape, all the contents should weather the storm. Large trash bags can be used to protect clothes from the rain.
These moving boxes and blankets aren't water proof; to counter this, shrink wrap them to keep the water out. Since rain can potentially cause the formation of mold, shrink wrapping your box spring and bed helps too. Electronic equipment, art and other valuable items should be waterproofed too.
Choose the Right Boxes
Cardboard boxes are prone to getting wet, losing their structure and becoming soggy. Plastic moving containers are much more reliable and can be used countless times for other purposes too. Apart from being water resistant, these boxes remain rigid in wet conditions. They guarantee you of dry content and are also easily stackable.
Packing When Moving In the Rain
When moving in snow, hail or rain, industrial plastic covers and mattress pads (among other items) help keep all your furniture and belongings dry. It is important to back up the track as close as possible to the door to minimize exposure to rain.
Prepare the Moving Truck
Before the move, check to see whether the rental moving truck, or car trunk, has leaks. Duct tape can act as a temporary solution for small leaks. The larger leaks, however, call for you to be more creative; a temporary patch made of duct tape and plastic wrap may work.
Preparing the New Home
When your moving date coincides with rainy weather, it is advisable to prepare your new home beforehand. To avoid tracking water and mud onto the floors, lay towels and rugs on either sides of the door. Old carpets and sheets are the best in protecting hardwood floors.
If the weather is chilly, you can leave the utilities on and turn up the heat on arrival
Don't let the rain dampen your big move or worse, force its cancellation. To go through with the much anticipated move, these tips can help you stick to your strict schedule in rainy conditions. If you have any problems preparing for the move, feel free to contact us and we will get back to you shortly. Cheers!
---
At Neighbors Relocation Services Seattle; we treat your possessions with the same care as if they were our own, we offer unparalleled reliability and razor sharp punctuality for both domestic and commercial removal services. Get your free quote now! Call us at: (206) 340-0200.