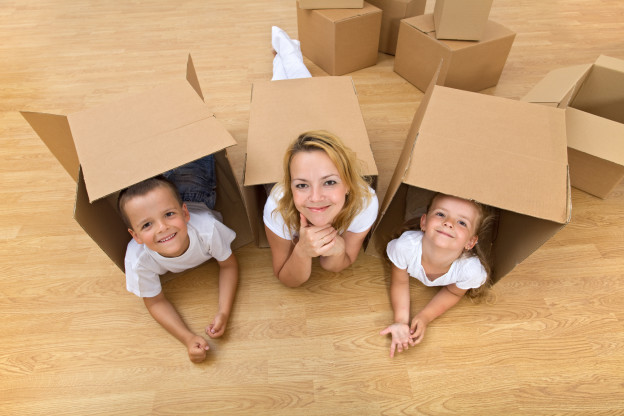 17 Jul

Moving With Kids: 4 Seattle Suburbs to Explore

If you're moving with kids to Seattle as a parent-to-be or with a brood of kids, evaluating a neighborhood's safety, access to public parks, local amenities, and child care expenses should be paramount before buying. As a working parent, commute time is another important factor when moving with kids.

If the Pacific Northwest's largest metro area is looking attractive, expect serious competition during your house hunt. The median home value in Seattle is $670,300, with an expected 7.3 percent increase throughout the next year. A standard 20 percent down payment would cost about $130,000.

Recent research by Zillow and Care.com established that living in the city of Seattle with two kids in child care costs an extra $11,376 annually, compared to living in a Seattle suburb. Yearly child care alone is $4,316 more in the city than in the burbs.

Suburban homes near Seattle offer cheaper mortgages and property taxes, less expensive child care and even an additional 224 square feet for your kids to sprawl. Consider shopping in these four suburbs, find a home and then offload the burden of moving onto a trusted relocation team.

Renton: South Seattle
About 11 miles south of downtown Seattle, hugging the southern end of Lake Washington, is the low-crime suburb of Renton. The location offers plenty of inventory to choose from at a much lower median home value of $436,700. During rush hour, Renton residents commute about 45 minutes to and from Seattle. Once home, you can conveniently run your errands at The Landing shopping center or IKEA. Outdoor enthusiasts visit the Black River Riparian Forest and Wetland. And for sports fans, a chief attraction is the Virginia Mason Athletic Center, the headquarters and practice facility for the NFL's Seattle Seahawks.

Mill Creek: North Seattle
Comparatively, about 20 miles northeast of downtown Seattle is the pricier neighborhood of Mill Creek, nearly $100,000 more expensive than Renton, but still more affordable than Seattle. A commute during rush hour takes about an hour, slightly longer than driving to Renton, but buying conditions are less competitive. Homes in Mill Creek have a median value of $530,900, and buyers maintain the negotiating power. The community is also slightly safer than Renton, and far safer than Seattle. Outdoor excursions might include a visit to the Mill Creek Nature Reserve, while shoppers enjoy the Mill Creek Town Center.

Bothell: Eastside
Traveling across Lake Washington to the Eastside, about 20 miles from the city center and approximately a 45-minute commute, is Bothell. The community is the safest of all the markets mentioned in this article, but it's also a popular location to buy, making it highly competitive. Sellers maintain the negotiating power, while buyers should be prepared to see homes sell quickly, often for more than their listing prices, and they may face bidding wars to get their offers accepted. The median value of homes in Bothell is $519,100, but the average listing price is far more expensive at $575,000. Living in Bothell offers proximity to Wayne Public Golf Course, the Burke-Gilman Trail, the University of Washington Bothell campus and a quaint open-air shopping center, Country Village Shops.

Shoreline: Westside
If you'd rather avoid the traffic crossing Lake Washington, consider the city of Shoreline, another competitive market about nine miles north of downtown Seattle. Like Bothell, the community of Shoreline is extraordinarily safe. Commuting takes about 35 minutes, and the median home value is $520,500. Listing prices start lower in Shoreline at around $500,000, but expect bidding wars. Shoreline spans almost the full distance between the Puget Sound and Lake Washington, bordered by water to the west and east. In addition to outdoor parks such as Richmond Beach Saltwater Park, Innis Arden Reserve Park and Boeing Creek Park, residents are near the Seattle Golf Club, Shoreline Community College and the convenience of wholesale shopping at Costco.

Whether you're new to the area or making the transition from renter to buyer and are moving with kids, parents should consider Seattle suburbs to make the most cost-efficient purchase for homeownership and child care. The extra space for your money and improved community safety are bonuses.