18 Jul

Moving to Bellingham, WA? Here's the Inside Scoop on This Beautiful City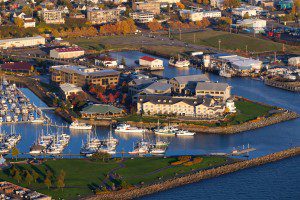 If you enjoy tranquil lakes and scenic mountain views you might just be ready to relocate to Bellingham, Washington.
With a population of 82,080 people, you will feel welcomed and at home in one of "the best places to live" according to National Magazine. The locals, who call Bellingham home, are their own blend of diverse transplants who help uphold the city's great reputation of a fun and outdoorsy town.
A Youthful and Vibrant City
Filled with good-hearted people who are inspired by the natural beauty that surrounds them, Bellingham resonates with a strong and youthful vibrancy. Having an average population of age 31, this eco-friendly community appreciates local restaurants supported by local farmers. The city seems to march to the beat of its own drum. The relaxed feeling shared by all, allows residents and visitors the pleasure of walking to their favorite shops all while enjoying a wide-variety of live music  that is often heard in one of the citiy's many open-air public spaces.
Neighborhoods
Nestled between Lake Whatcom and Bellingham Bay, this quaint city offers neighborhoods for all kinds of families. In addition to tree lined streets and an upscale urban estates,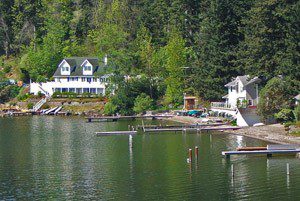 Bellingham has something for every lifestyle.
Based on the latest 2016 statistics, this area has an average income per capita at 12 percentile points above the national average. So, keep that in mind while you shop around for a new home: the median sale price for this particular community is around $198 per square foot.
Just north of Whatcom Creek (which flows the width of Bellingham); Cornwall Park, Sunnyland, Lettered Streets and Columbia are considered among the best areas to live. However, by traveling a little further away from the center of town: Mount Baker, Samish Hill, Birchwood and Guide Meridian are affectionately known as the largest neighborhoods and also offer great amenities. 
Before choosing your ideal home, consider a moment of self-reflection. Bellingham offers its residences a wide-variety of living within its city limits, such as: being in close proximity to town, wooded estates, and waterfront options.
Attractions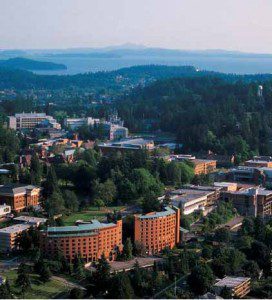 Also known as the "City of Subdued Excitement," Bellingham is well maintained by it community and has a vast array of entertainment including: Bellingham's Farmer's Market, breath-taking landscape views, astonishing waterfalls, local shops, dining, independent breweries, sightseeing excursions, hiking, boating, whale watching, and much more. 
It is also a wonderful place to tour unique museums like the "Spark" home of the Mega-Zapper tesla coil and "The Whatcom Museum." Originally built as the city hall in 1892, The Whatcom Museum is currently an entire complex of three distinct buildings dedicated to the art and culture of the Pacific Northwest.
Exquisitely tucked in the hills overlooking Downtown Bellingham is one of the best small colleges in the country: Western Washington University. Its high graduation rates and beautiful campus adds to the character of Bellingham.
Locals rave over a specific part of the city known as Historic Fairhaven. Some say you could spend all day exploring its intimate events, diners, shops and attractions. Its educational history has a direct impact on Bellingham's charm.
Close By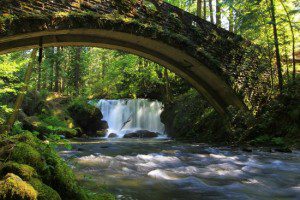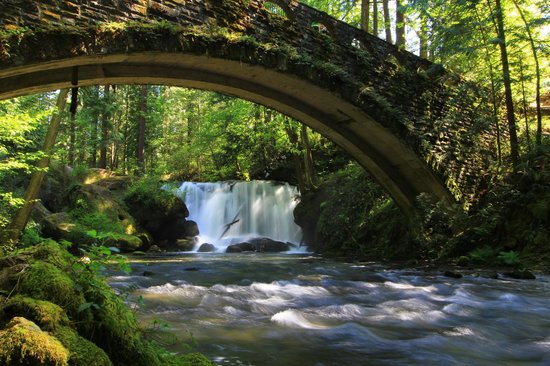 Not only is this a wonderful place to call home, it's the geographical "sweet spot" for day trips. Vancouver, Canada and Seattle's bustling city life and captivating events are only within an hour or two.
Likewise, San Juan Island and neighboring islands are a short ferry ride away. Islanders can enjoy cruises, yachting and sailing among other aquatic-loving activities.
If you prefer sailing to your own destinations, Bellingham offers its seafarers a home-away-from-home at Squalicum Harbor. This gorgeous, full-service marina is located on the northern shores of Bellingham Bay. With 1,400 slips, the marina is homeport to both commercial and private boats.
Weather
On average, Bellingham enjoys four months of sunny, dry weather during July – September. During this time, the weather is 70 degrees and wonderful. However, this area also experiences eight months of less than favorable seasons, consisting of mild winters and daily light rain. Bellingham residents have learned to appreciate the nature around them during the beautiful summer season; while staying light-hearted and optimistic under its routinely grey skies.
Take the Leap
Bellingham, Washington is an extraordinary place to live in. It offers the amenities of a big city within the comforts of a small town. It's a thriving, vivacious community all the while being surrounded by nature's beauty.
---
If you're looking for expert advice on the logistics of a relocation To Bellingham , give us a call at 1-800-940-1939. Located in Seattle, Neighbors Relocation Services can help you with a local, interstate, and international move. Give us a call today for a free consultation.
Here's a short video on Bellingham Washington, courtesy of Coldwell Bankers: