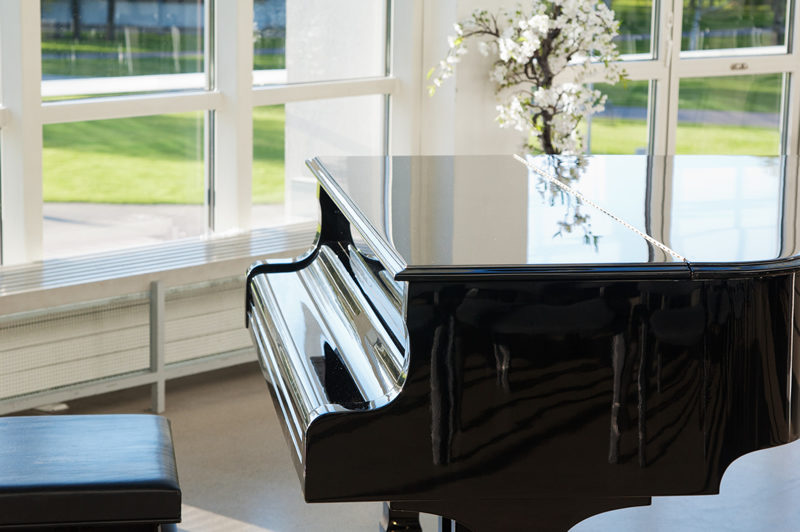 19 Jul

Items you should never move yourself

There are certain items in every household you should never try to move yourself, even if you are trying to cut expenses. Heavy or delicate items, such as kitchen appliances, large pieces of furniture, art objects or musical instruments should be handled only by moving companies, to avoid damaging them or even hurting yourself. Here is a short list of the house items that are particularly hard to maneuver – always ask for professional help for moving them.

Appliances – most kitchen appliances (fridge, stove, freezer, washer, dryer or dishwasher) are not just heavy, but also they are difficult to grab. Shaking, tilting or dropping them could damage them, or, even worse, you could get hurt in the process.

Expensive furniture – you might regret the decision of moving your favorite antique table or armoire desk yourself. Even if they may not be particularly heavy, you might damage them with improper handling, packing and loading. Protect your favorite furniture items and always hire professional movers to help you with them.

Large mirrors are expensive, hard to maneuver and also they pose serious injury risks.  Even if you manage to load it into a truck, it can still break during the drive.

Pianos – delicate, expensive and extremely heavy, a piano simply isn't the kind of item you would want to move, load into a truck, drive and unload yourself. The job requires special equipment and professional movers.

Our movers have the proper training and the right equipment to safely move your heavy, delicate and expensive items.

Let us know if we can help!

Here's what a recent client, Kay W.  had to say in response to our survey:

1. Did our movers show up at the scheduled time or within the time window?
> Yes.
2. Were all of the men in uniform (Neighbors T-Shirt and blue pants or shorts) ?
> Yes.
3. Did our movers treat your belongings with care?
> Yes.
4. Was there damage to your household goods that we transported?
> The only damage factor in this move was not creating it…It was instead repairing damage done by the movers from the move before this one. When I pointed out my coffee table's dislocated leg to let Anderson and Ranferi know special care needed to be taken with it coz of the previous movers' damage, Anderson looked at it and mentioned it had been picked up incorrectly. They also asked about the TV wiring, mentioning it was not correctly mounted. After they had all the info they needed, I left them to tend to their business so I could tend to tasks at my new studio. When my furniture arrived at the new apartment, somehow it was dry (It started pouring literally out of the blue (or grey, smiling) just as they started moving my furniture from their truck to the garage and they still managed to get it inside without it being wet or damp). Also, the coffee table was no longer wobbly and lopsided…Instead it was firmly and evenly steady because Anderson had been thoughtful enough to repair its leg. Plus they remounted my plasma TV to its stand so it wasn't wobbly (the previous movers didn't screw all of the bolts correctly so it could have toppled at some point if I had accidentaly bumped it or moved the TV for a different angle). So because they cared enough to take the time to make those repairs, I now have a coffee table I can set my  supper plate on between bites (instead of having it pushed off to the side against the wall to hold it up). and I won't have the scare (and repair) of my TV screen crashing if I accidentaly bump into it or turn it to the side for a different angle.
5. Did our movers act in a courteous and professional manner?
> Yes…But not stiffly professional…More polite professional mixed with down-to-earth sociable.
6. How much did you pay in total for the move?
> $470.25
7. What form of payment did you use?
> Deposit $100 via Credit Card 
> Cash $370.25 when delivered
8. What made you chose our company? (might want to change 'chose' to 'choose' for the picky folks)
Online reviews, Mike's willingness to e-mail me instead of calling me every time he needed to answer or ask a question, his promise to provide the best movers at the best price, and the fact that y'all charged 1 hour max for all travel time. 
9. Would you recommend us to your friends, family and neighbors?
> Yes…I already gave one of my new neighbors (who said she'd be moving in a couple of months) the card that Anderson and Ranferi left with me.
10. Pleaser rate your overall satisfaction with your move on a scale of 1-10. ('Pleaser' to 'Please' for picky folks again)
> Dissatisfied 1 2 3 4 5 6 7 8 9 10 Extremely Satisfied
> 10
11. Do you have any recommendations on how we can improve our services?
> Have one of the movers call when they are approximately 15-30 minutes from their destination. Because your clients are probably crazy busy tending to last-minute items and if they know a closer 'real time' arrival, they can tend to last minute tasks if needed, like running out to get more tape for boxes (like I did, smiling). 
12. Is it ok if we use you as a reference if anyone should ask?
> Yes-Email Only (Slightly hearing impaired-Need to see someone speaking to fully understand/hear them)
Lastly: I'll write a review online next week (after I've rested up tomorrow…Just now finished unpacking, etc.).
Take care, K.