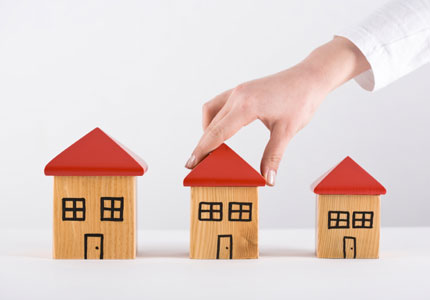 12 Jan

Items That Should not be Moved by Interstate Moving Companies

The process of getting ready for your upcoming move can be exhausting.  It can be easy to just start throwing everything in boxes without sorting through it properly.  Neighbors Moving provides professional packing services for this reason.  We can make this whole process simple and affordable.  However, we certainly understand if you want to pack all your own items.  There are some key items that interstate moving companies cannot transport and there are many other items that you should not have them move.

Hazardous Items That Cannot be Moved

Our company can provide you with a complete list of all the items that we simply cannot move before we arrive so that you can sort these items out in advance.  Here's a few key things that you will want to make sure are not packed:

-Explosives

-Propane

-Gasoline

-Lighter Fluid

-Paint

-Oxygen Tanks

-Fireworks

-Firearms

All of these items are dangerous for the movers and can easily damage your other valuables while in route to your new location.  Most of these items are common sense, but it is good to be aware of what items absolutely cannot be packed with your other items that Neighbors will be moving.  These items are generally affordable and can be replaced when you arrive at your new location.  They should all be disposed of properly or given away before working with interstate moving companies.

Items That Should Not be Packed for Interstate Moves

While there are only a few items that absolutely cannot be moved by our company, there are many other that you should carefully consider whether you actually want to be included in the move.  It is tempting to want to bring any leftover food with you, but you should throw out or give away any perishable foods before the move.  While we do not exclude you from packing most food items, they can quickly spoil and cause damage to the other items you have packed up.  We only recommend including canned items and not perishable goods when packing up any food items.

We also recommend taking the time to sort out items that cannot be replaced.  We typically advise packing any cash, important documents, jewelry, family heirlooms, and valuable collectables in separate boxes that will stay with you during the move.  Neighbors Moving has been providing industry-leading moving services for over 70 years and we take the utmost care with every item you entrust in our care.  We are fully licensed and insured and still recommend sorting out items that you simply cannot replace.  If you cannot replace the item or you will be devastated if any happens to it, then you should consider keeping it out of the items that will be packed for the move.

The final thing to consider when deciding what items will be included for the interstate move is what items you may need during the move.  You should not pack any documents or supplies that you may need before you move into your new home.  This list includes passports and other identification.

With a little bit of planning, you can easily sort out any items that cannot and should not be packed away for your next move.  This simple step will make your next move with Neighbors Moving smooth and stress-free.