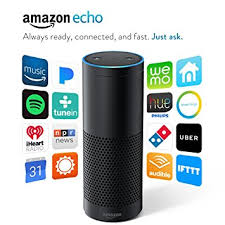 14 Jun

3 Smart Home Technologies Everyone Should Have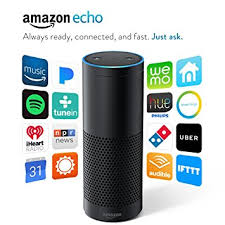 Smart homes are all the rage these days and with all the amazing benefits and unbeatable convenience offered, it is not so difficult to see why. The systems can pretty much do anything from automatically adjusting the AC to answering your front door for you. With people going crazy over these systems, all sorts of brands and models are popping up making it difficult on the best product as a homeowner. To make your life easier, below are the top 3 smart home technologies
that everyone should have.
Smart security- Life Shield smart home system
This is a smart home technology system whose main focus is not only to ensure smart home control but also to offer security support in many different ways. Below are a few of the amazing features and capabilities of this smart home security system.
Real time security updates
The system can be connected to cameras allowing you to receive live streams of activity from your home. It is also configured to your smartphone or other devices allowing direct relay of important messages while you are away. For example, if someone tries to access the house through any of the doors, you will get a notification allowing you to determine the best course of action.
The system also features motion sensors that are usually attached to the door or to windows. These can further be connected to surveillance cameras where they automatically notify you and start recording as soon as the sensors are triggered. This security feature comes in handy especially if you tend to spend a lot of your time away from home.
In addition to offering security against intruders, the smart home technology features smoke and carbon monoxide detectors. These come in handy in case of emergency and will alert not only occupants in the house but also emergency response teams.
Energy monitoring and HVAC control
There is truly nothing that this system cannot do with this particular feature being one of its best. The ability to control things like temperature and humidity through your AC system makes this a pretty awesome product.
If you live in a flood-prone area, then the Life Shield smart home system will come in handy with its water level detector. For the best effects, the sensors are placed in low lying areas including the basement or the lowest level on the main house.
Round the clock security support
Finally, with this smart home system you can look forward to 24/7 security support.
Smart entertainment- Amazon Echo
Amazon Echo is a smart speaker that offers more than just a few good beats. Below are some of its best smart home technology features.
High quality entertainment
This is without a doubt what the smart technology is best known for. The voice activated speaker can do anything from reading you the news to playing your favorite music from your smartphone.
The system can also be configured to the AC network allowing you to automatically control temperature simply using verbal commands.
Hands free connection and communication
Finally, the Amazon Echo smart home technology unit allows you to make various hands free commands for your convenience. This allows you to do anything from ordering a pizza to answering the front door without moving a muscle. All that needs to be done in this case is configuring the Amazon Echo operating system to your smartphone or smart security network.
Smart Housekeeping- iRobot Braava Jet 240
This unit might be confined to housekeeping duties but it is without doubt one of the best as far as smart cleaning is concerned. It is designed to offer both automatic vacuuming and mopping services. That way, all you have to do is power it up and let it loose on your dusty floors and your house will be spotless within a few minutes.
Bottom line
It goes without saying that these three smart home packages are pretty awesome. Their ability to combine ease and convenience of operation with top notch performance makes each and every one of them an investment worth making. The unique bonus features also help set them apart from other models and from each other allowing you to pick based on your preferences and your priorities. So if you were in the market for a smart home system then you can rest assured that you will not go wrong with any of the three described above.
At Neighbors Relocation Services Seattle we treat your possessions with the same care as if they were our own, we offer unparalleled reliability and razor sharp punctuality for both domestic and commercial removal services. Get your free quote now! Call us at 1-800-950-1930