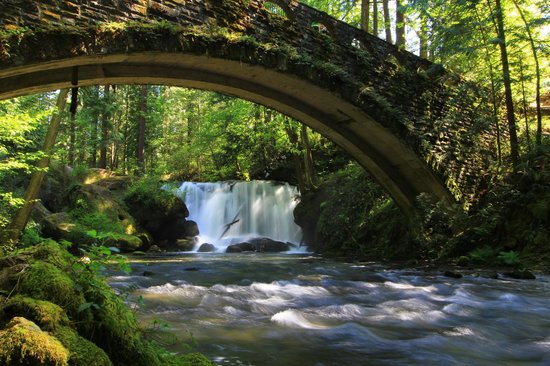 01 Jan

Tips For Your Move To Portland

Portland is a town of intellects, activists, derelicts, beer snobs, fledgling startups, and foodies. Its diversity makes it an ideal relocation spot for most people. However, moving to a new town or state can be tasking both emotionally and physically. Just like you would hire an electrician for all your electrical needs, hiring a professional mover when relocating is highly recommended. Before loading up the truck with your items, here are five tips that can help you move to Portland with ease.
Brace yourself for the rain
It rains a lot in Portland. In fact, it can be rainy for nine straight months, and this is why Portland is ranked as the third in terms of the number of rainy days received per year. This means that your rain gear will be your trusted companion while living in the city. If you are relocating from a drought-stricken state, then the change should start in your mind where you will have to embrace more cold days.
Gas station rules
In Portland and generally in Oregon, you will never pump your gas. This task is reserved for the fuel attendants probably because of the safety reasons. Doing it yourself can attract a hefty penalty. So, yours will be to relax and let the attendants do their job. To be on the safe side, it would be wise to find a regular gas station that you will be visiting and establish some friendship with the attendants.
Transport options in Portland
Despite the erratic weather conditions, Portland has a unique mode of transport. Residents here are quite serious about biking. In fact, the city is rated among the best U.S cities for cycling. If you have a thing for the bike, you are guaranteed of fun-filled time. Walking is another common transport option in the city, and this is aided by the plenty of safe passages across the streets. The only thing that you will need to change is the pace because you will rarely see anyone in a hurry.
Get ready for the new location
Do most of the work that can be done in advance like opening a new bank account, contacting the original utility companies, and arranging for new service installation, which may include cable TV, internet, phones, gas, water, sewer, electricity, gas, and oil. Contact the Portland DMV to get the necessary forms you will need to re-register your vehicle. Also, find out if your homeowner's insurance, car insurance, and any other personal line insurance can be transferred to Portland.
Hire a professional mover
The most stressful thing when it comes to relocation is how to get to your destination. You don't want to arrive in Portland with broken furniture or damaged electronics. Hire a professional mover who will streamline your relocation process. With a team of skilled people accompanied by well-designed trucks, all your household items will arrive in Portland without dents. Once you get to Portland, try to find some of the major stores and facilities in your neighborhood. Check on the availability of grocery stores, pharmacy, entertainment joints, eateries and anything else that will make your life smoother.
At Neighbors Relocation Services Seattle we treat your possessions with the same care as if they were our own, we offer unparalleled reliability and razor sharp punctuality for both domestic and commercial relocation & removal services. Get your free quote now by calling us at 1-800-950-1930.